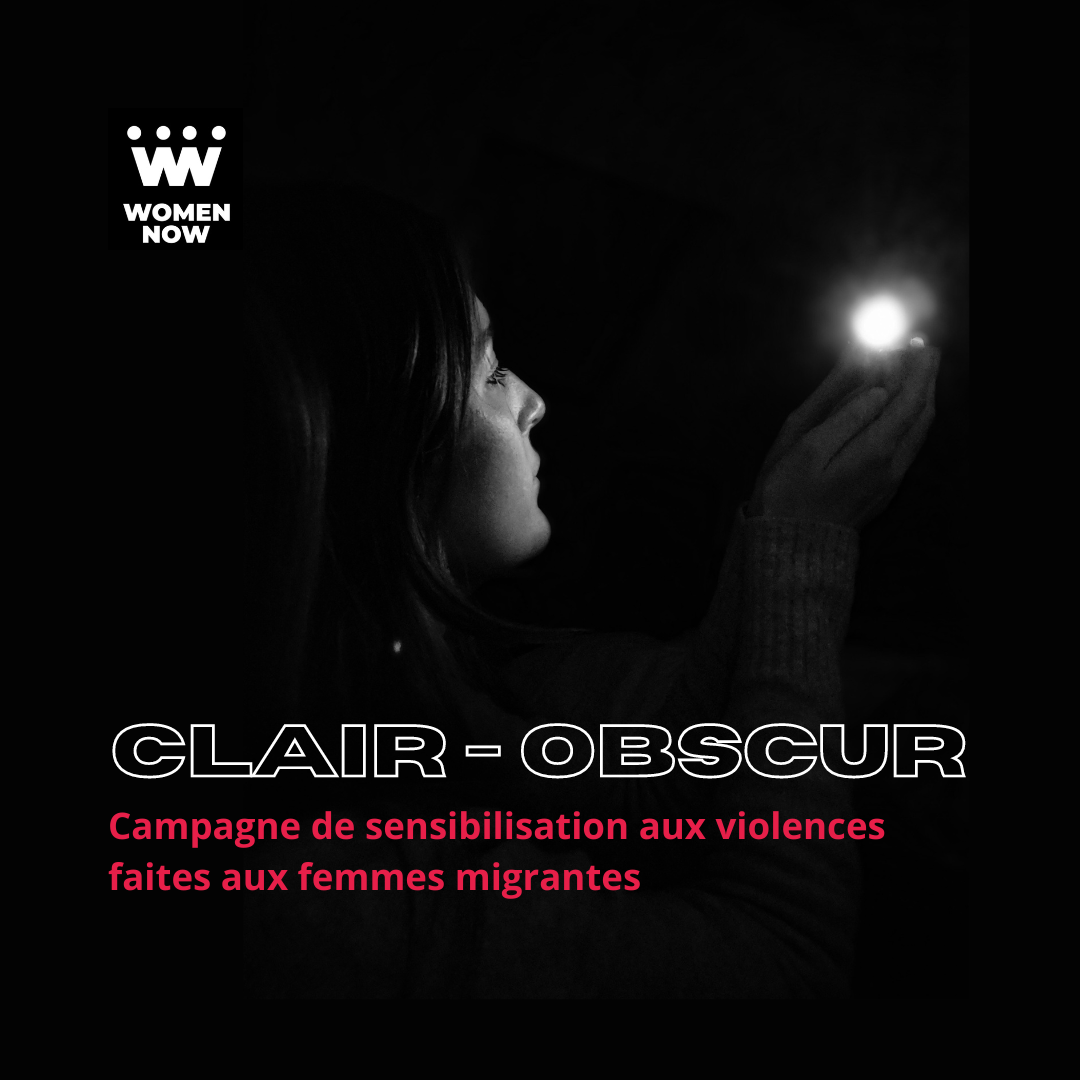 Gender-based violence is a terrible experience for the women who go through it, especially for migrant women. Often, the latter do not dare to speak out and denounce the violence they suffer for fear of aggravating their already precarious situation, and for fear of losing their papers, their children, or quite simply, of being forcibly returned to their countries of origin.
That's why, through the "Clair-Obscur" awareness campaign, WOMEN NOW wants to denounce the violence of which migrant women in Belgium are victims. For their first time, migrant women dare to speak out and give their testimonies in order to encourage other victims to denounce the violence they suffer from.
During this event, we will present the video capsules containing the testimonies collected. Then, Pamela Acevedo, lawyer specializing in foreigners and family law, will take stock of the current situation. She will explain to us the measures put in place by the Belgian State to help women who are victims of violence and will point out the shortcomings in the Belgian penal code.
Finally, we will welcome Claire Cervello and Renaud Beck, respectively responsible for the "EVA" (Emergency Victim Assistance) services in Brussels and "SAPV" (Police assistance service for victims) in Ixelles.
They will present the actions implemented by these 2 victim support services.
Program :
7:00 p.m.: Welcome
7:30 p.m.: Welcome and presentation of the video capsules
7:45 p.m.: Speech by Pamela Acevedo
8:15 p.m.: Presentations of the "EVA" and "SAPV" departments
8:40 p.m.: Q&A session
9:00 p.m.: Closing
9:15 p.m.: Bar with Latin American flavors
Please confirm your presence by phone at +32 494 03 59 19, by e-mail: info@women-now.be or by registering directly by clicking on the following link: https://www.eventbrite.com/ e/inscription-chiaroscuro-467154540807
Event produced with the support of Equal Brussels and in collaboration with the Colombian Consulate.